In Memory
James 'Jim' Wonders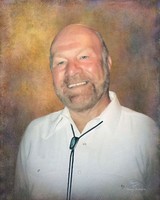 We honor the life of James Ward Wonders, III. He was a beloved husband, father, grandfather and friend who will be dearly missed by all who knew and loved him.
James Ward Wonders, III, 71, passed away on Thursday, March 26, 2015. He was born on October 22, 1943 in Kewanee, Illinois, to James Ward Wonders, Jr. and Eilen Muriel Wonders.
James was a devout member of the Baha'i faith. He was a United States Air Force veteran, was president of the Reveliares Dance Club, past-president of Corpus Christi Ski Club (Snow), enjoyed the outdoors, and loved traveling.
He is survived by his loving wife, Clare Atkinson Wonders of Alice, Texas; two sons, Darren (Cecilia) Wonders and Dayyan (Jennifer) Wonders, both of Corpus Christi, Texas; one brother, Steven (Lou Ann) Wonders of West Columbia, Texas and one sister, Karen Hart of Jacksonville, Florida; fourteen grandchildren and one great-grandchild.
A Graveside Service was held on Friday, March 27, 2015 at Alice Cemetery in Alice, Texas.
A Memorial Service will be held at a later date.
Memorials can be made be made to the Charity of your choice or to The Reveliares Dance Club, P. O. Box 61263, Corpus Christi, Texas 78468.
Services were entrusted to Holmgreen Mortuary, Alice, Texas.