In Memory
Gary Dee Franklin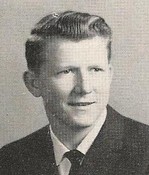 Gary D. Franklin
MT. JULIET, TN - Gary Dee Franklin passed away Sunday, Sept. 1, 2013, at age 70.
He was a Senior Division Measurement Technician/Project Manager for Spectra Energy where he had worked for 41 years. Mr. Franklin was a veteran of the U.S. Army, a member of the Emmanuel Lutheran Church of Hermitage, and a Jaycee in Illinois and Oklahoma.
The Memorial Service, conducted by Pastor Keith Encko, is at 11 a.m., Saturday, Sept. 7, 2013, at Emmanuel Lutheran Church, 1003 Hickory Hill Ln., Hermitage TN, with visitation for one hour prior to the service.
Survivors include his wife of 47 years, Darlyne Weden Franklin; children: Gary Dee (Valerie) Franklin II, Jennifer Darlyne Franklin and Heidi Dawn (Lane) Phelps; and grandchildren: Austin Dee Franklin Bates, Paige Renee' Trumbo, Dorothy Murphy, Charitie Dawn Franklin, Rheann Danielle Franklin, Ethan Dee Phelps and Daniel Williams.
He is preceded in death by his father, Edd Franklin; mother, Marjorie Franklin; and grandchild, Garett Dee Franklin.
Sellars Funeral Home, Lebanon TN
615-444-9393
Published in The State Journal-Register, Tuesday, September 3, 2013